We provide analytics at operational scale, allowing organisations to make better decisions each day.
Using big data to tackle even bigger challenges
We are an Australian data engineering firm on a mission to help billions of people make better decisions each day through innovative, secure and scalable approaches to data.
More data doesn't always equal better decisions
We see data as a raw material – it is fundamentally consistent and, once extracted, can be processed to create valuable and consumable data products.
What's important isn't how much raw data you collect, but how efficiently and effectively your business can translate it into quality information that drives better outcomes.
That's why we focus on equipping business teams with the skills and capabilities to automate manual data processes, build more resilient data pipelines, and create more value using the data they already have. 
What makes us good at what we do  
We're known for our rigorous and disciplined approach to data asset management. We are laser-focused on accelerating time to value and helping businesses build sustainable operational capability that you can rely on.
We are values-driven and we make decisions with integrity and intention. Our Ways and Values form the basis of everything that we do, allowing us to deliver for our loyal customers and get a little better each day ourselves.
Our culture is one of continuous improvement and solutions that work at scale. That's how we live our values of openness, positivity and personal responsibility in our own lives, in our business, and in our communities. We have a genuine concern for one another and an unwavering belief in our ability to have a positive impact on the world around us.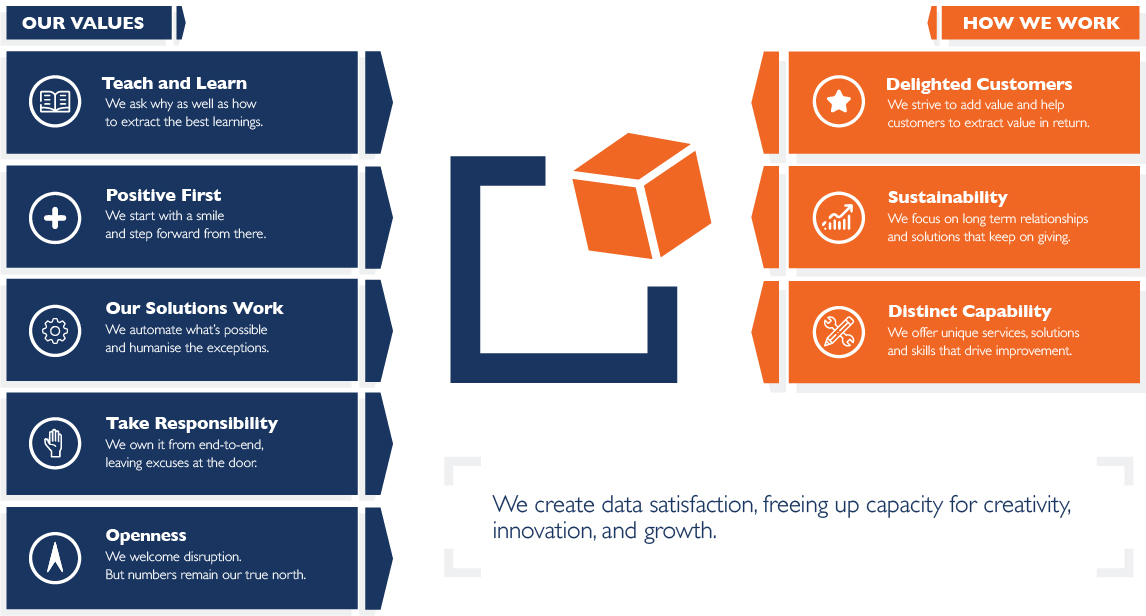 Meet the team behind BizCubed
It takes a lot of teamwork to make the data dream work, and we have a growing and highly capable team of data engineers who share a commitment to making better decisions each day. Here are some faces you're likely to come across: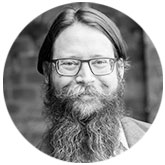 Zach, the one with the vision
CEO & Founder
Zachary Zeus is one of the best in the business. He has more than 20 years' experience engineering solutions to real world problems and enabling data capability in large financial services. With a degree in engineering and an MBA from NYU, Zach approaches data and tech with a robust, creative and systematic mindset.
Zach started BizCubed in 2006 after rolling out a significant governance and compliance program for a major financial institution. He recognised the value of empowering business teams with the skills and confidence to automate the manual, analytic work they were already doing in Excel, but he also knew that building new technology to meet that need was cost-prohibitive. Zach has since developed a model for putting easy-to-use drag-and-drop tools in the hands of analysts around the world, whilst supporting them with the engineering discipline and rigour required to manage data processes at scale.
Zach's unique balance of technical capability, strategic vision, and commercial sensibility make him an exceptionally fit leader in today's digital landscape. He's also the eldest of eight kids, grew up in rural Oregon, and has possibly the coolest surname a mere mortal could hope for.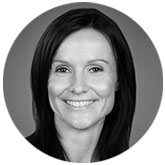 Anna, the one who enables us to succeed
Enablement Manager
If we could use one word to describe Anna Condell it would be: 'authentic'. Anna is a bright and passionate leader who brings over 20 years' experience across project management, marketing and client management. Anna is accountable for BizCubed's legal, finance, sales, and fulfillment operations, otherwise known as 'all the things that make our business hum'. The unique thing about Anna's role is that, the more she excels, the less you'll notice it.
With varied and dynamic expertise, Anna has worked across healthcare and industrial engineering for big companies like Medibank and BOC. She leads with optimism and is always ready to solve hard problems and complex customer challenges. She is a fierce customer advocate with a knack for high-performance team leadership and collaboration. And it may come as no surprise that she is also a keen runner, currently training for a 100km run.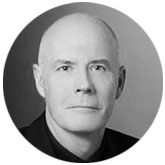 Gary, the designated hitter
Director of Strategic Development
Gary Fisher brings over 40 years of combined experience across IT, sales, and consulting, serving in an advisory capacity since 2019. Instrumental in helping the business build a strong strategic partnership with multinational innovator Hitachi, where he was previously Managing Director for Hitachi Consulting in Australia, Gary cut his teeth with tech giants like Hewlett Packard and SAP.  
Gary's perspective, vast network, and keen sense of opportunity helps to steer BizCubed toward innovative and award-winning partnerships. He's not afraid to take big swings, but he picks his spots carefully. When he's not helping us be the best we can be, he enjoys cruising the long and winding roads of the Australian coastline on his motorbike, and he's looking forward to doing more of that as soon as possible.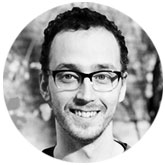 Maxx, the one who brings the heart and soul
Marketing Manager
With more than 15 years working as a team leader in social service and retail operations, Maxx Silver is BizCubed's Marketing Manager and overseer of all things forward-facing and partnership brokering. As a former analyst for a world-class social enterprise, Maxx has a unique perspective on the value that BizCubed offers its partners and he has played a key role in the company's rapid growth.
Like any good 'utility', Maxx is best known for making sure all the bases are covered, asking the tough questions, and building lasting partnerships. A generalist in the best sense of the word, he thrives in fast-paced and purposeful environments. Adaptive and balanced, open to feedback and always willing to grow, Maxx is a keen athlete and seasoned thrill seeker – just ask him about that time volcano-boarding in Nicaragua.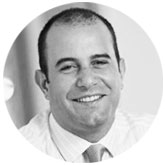 Diego, the one who keeps the lights on
Project Delivery Manager
Diego Mainou has been responsible for the delivery, delight and growth of BizCubed's key accounts for over five years. Bringing more than 20 years' experience in Funds Management and Investment Analysis, Diego has worked for some of Australia and Europe's largest financial institutions. With an MBA from UTS majoring in Finance and Funds Management, he's the 'go-to' if you want to get your problems solved, fast.
Originally from Mexico City, Diego now lives in Australia with his lovely wife and two young girls. Doggedly loyal and responsible for some of the most abstract analogies you'll ever hear, he is a committed Brazilian Jiu-Jitsu practitioner and aspiring Tour de France champion.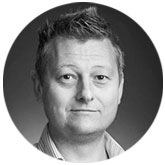 Scott, the one with the laser-like attention to detail
Service Delivery Manager
Scott Johnson hails from an electronic engineering background and has worked in the communications industry all over the world for the last 25 years. Five of those years were following in his father's footsteps in the military, fixing radio equipment, and sometimes in the dead of winter with a soldering iron held between his teeth. Quite a visual!
Moving through entry and mid-level support roles and into management, Scott has spent the last 15 years in Australia working extensively in Customer Support and Managed Services environments, managing the delivery of support services to large Australian behemoths.
 This guy knows his numbers backwards, forwards and sideways, which makes sense given he's been responsible for building and managing international teams, driving the profitability of BizCubed's Managed Services all the while delighting customers at the highest levels of industry. A keen sports fan and dedicated football (soccer for the Aussies) aficionado, Scott takes 'military efficiency' to a whole new level.